Going Global AFTA 2015
18:30
Gd. Shekinah Ruko Blok B No. 41-43 Komp. Carrefour Duta MerlinJl. Gajah Mada No.3-5, Jak Pus
-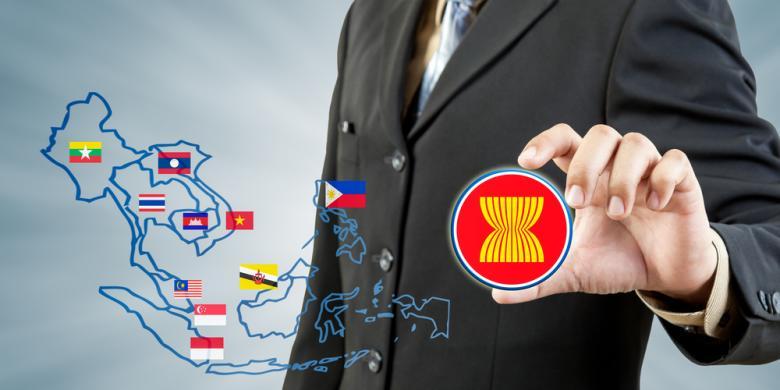 GOING GLOBAL: Strategi Jitu Bisnis Anda Menghadapi AFTA 2015
BizCorner 13/2/15

Apakah Anda melihatnya sebagai Peluang atau Ancaman?
Kurang dari 1 tahun .. Apakah bisnis Anda sudah siap menghadapi persaingan ini? 
Kawasan Perdagangan Bebas yg akan diterapkan di negara-negara ASEAN, termasuk Indonesia, akan menjadi sebuah
Peluang sekaligus Tantangan Besar
bagi pengusaha & pasar lokal Indonesia. Persaingan berskala internasional akan segera dihadapi. Dibutuhkan strategi jitu untuk menguasai pasar lokal & memenangkan persaingan bisnis global. 
Apa saja yang perlu Anda persiapkan agar bisnis Anda siap bersaing
? 
Mari belajar & berdiskusi dengan dibimbing oleh:
Mr. Danny Ng (from Singapore)
- International 
Business Coach, Action International
- 
Business Excellence Consultant & Assessor, SPRING Singapore 
- Featured in the Straits Times, Singapore as Successful Business Coach
Beliau akan membantu Anda, 
berdasarkan pengalaman & keahlian Beliau selama puluhan tahun berkecimpung, melatih & mengembangkan bisnis dan perusahaan-perusahaan di Singapura, Indonesia & beberapa negara lain, 
untuk memetakan, memberikan perspektif global dan mempersiapkan strategi jitu untuk bisnis Anda menghadapi AFTA 2015.
Moderator: Bp. BERNADUS SOEDJADI 
Jumat, 13/2/15 (Pk.18.30 - 21.30) 
@ Ruang Bartolomeus Lt.1, Gd. Shekinah 
Ruko Blok B No. 41-43 Komp. Carrefour Duta Merlin
Jl. Gajah Mada No.3-5, Jak Pus
* Anda bisa menjalin network dg rekan-rekan profesional & pengusaha muda Kristiani lainnya.              
Investasi: Kontribusi sukarela
NB: Bawa kartu nama & materi promosi produk/jasa Anda.
* Tolong informasikan acara ini ke teman2 yang lain supaya lebih banyak lagi yang bisa merasakan manfaat dari acara ini.
Organized by
CHRISTPRENEURS.COM

(KKMK KAJ - Sinar Foundation - Perkantas)
Supported by
Pukat KAJ - KomKep KWI - Entrepreneur Muda GKJ   
"Business for the Glory of GOD"
__________
Mr. Danny Ng's Profile:

10 Reasons Companies like to work with Danny Ng:

1.     Over the last ten years with Action International and Business Trainers, he had helped more than 80 SME Businesses improved their performance in the areas of sales, profits, people and processes.
2.     Had personally coached CEOs, Business Owners and Managers of Family businesses ( Indonesian companies ) in year 2004 to April 2006 ranging from retailers, restaurant owners, international schools, manufacturers, wholesalers, distributors, logistics companies etc
3.     Conducted many public seminars, workshops and networking groups in the areas of leadership, building winning teams, communication skills, Personality profiling, Raving Fans (Customer loyalty). He was a regular contributor of business tips in Smart FM Radio's weekly business talk shows in 2004 and 2005 in Jakarta, Indonesia
4.     Appointed Business Coaches' Coach in Singapore in 2003 and West Java, Indonesia in 2004 to 2006 ; Received Best Team Player of the year in Asia in 2003; Featured in the Straits Times, Singapore as a successful business coach in August 2003
5.     Certified Business Excellence Consultant & Assessor by SPRING Singapore in 2009 / 2010
6.     Full Advance Certified Training and Assessment by IAL, division of WDA 2009 / 2010.
7.     Certified International Business Coach by ACTION International in Australia in April 2000
8.     Started business coaching in May 2000 as a licensed consultant with Action International, a business coaching and consulting company (the world's number 1 business coaching team). Since then Danny has been very successful as an International Business Coach. He chose to be a Business Coach and Consultant because of his passion to help and motivate business owners in achieving their personal as well as business goals. He believes that by helping others succeed it will ultimately sets him on the road to his personal success
9.     (Prior to establishing Business Trainers in May 2000) Holding several senior management positions for more than 20 years; out of which 10 years as a managing partner and entrepreneur. Had traveled widely and extensively on both government projects as well as businesses developments. He has many years of experience in project management, distribution, procurement, international transportation, logistics, freight forwarding, ship management, trading and training.
10.  Danny's mission is to help business owners make more money in their business and enjoy a better lifestyle. He also believes that '…being in business should give us more Life; not life sentence.'