Biz Visit Gonzo Tex Mex Grill Margarita Bar With Mr. Jim Tehusijarana
11:00
Gonzos Tex Mex Grill, Margarita Bar, Lower Ground Level of Lotte Shopping Avenue, Ciputra World 1
-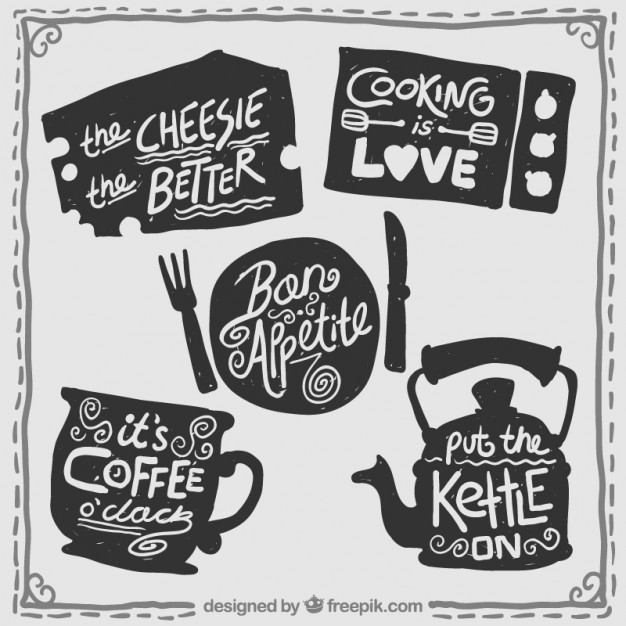 Biz Visit Gonzo's Tex Mex Grill, Margarita Bar With Mr. Jim Tehusijarana

Good Food, Good Business
Anda ingin tahu bagaimana caranya...
- Mewujudkan IDE MAKANAN anda dari KONSEP sampai ke KONSUMEN?
- Bagaimana sukses menjalankan bisnis kuliner dengan nilai-nilai kepemimpinan Kristiani
- dan masih banyak lagi...
Mari berkunjung, mengamati, dan berdiskusi secara langsung...
Meet UP with the Owner of Gonzo's Tex Mex Grill and Basil Bistro
Info & Registrasi
Leo 0813 9880 5338
Lauren 0816 980 392
Daftar Segerea !!
It's Free of Charge
*Untuk kalangan sendiri
Tanggal & Lokasi:
Sabtu, 23 April 2016
Pukul 11.00At Gonzo's Tex Mex Grill
Margarita Bar
Lower Ground Level of Lotte Shopping Avenue
Ciputra World 1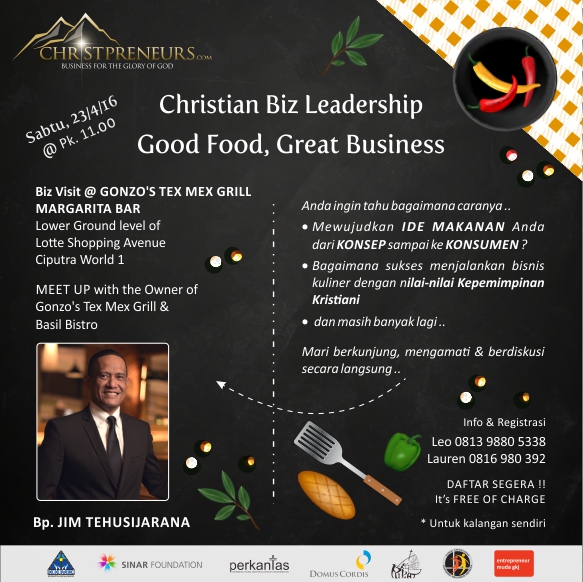 Organized by
CHRISTPRENEURS.COM

(KKMK KAJ - Sinar Foundation - Perkantas)
Supported by
Pukat KAJ - KomKep KWI - Entrepreneur Muda GKJ - Domus Cordis
"Business for the Glory of GOD"